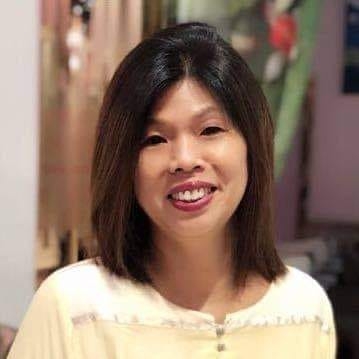 Ms. Jo-Ann Gue 倪珠安,
Instructor/Therapist
Transcendental Meditation
MLG Practitioner
Jo-Ann is a TM (Transcendental Meditation) practitioner for about 20 years now, and became a TM instructor 10 years ago, teaching more than 700 executives from more than 20 countries.
As one of the pioneers in developing the TM market in China and being the only bilingual TM teacher resident, she taught both expatriate and local Chinese in English and Mandarin respectively. She has been instrumental in introducing various advanced courses for Transcendental Meditation practitioners in major cities such as Beijing and Shanghai and created the first group of 'Yogic Flyers' in China.
She played an important role in developing new teachers, working closely with the international office of the Transcendental Meditation organization. In order to enhance more consciousness-based knowledge, she took advanced meditation courses and programs in the Netherlands, India, US, and Thailand.
Returning home to the Philippines two years ago, she started to teach Company executives and has established the first Manila TM Center. With the recent COVID-19 situation, she was trained to teach online At Home TM Training Program.
Being born as the eldest daughter to a Filipino Chinese family, she was raised by her parents to value the importance of honor and integrity. She finished her elementary and high school education in Chiang Kai Shek College and took her college courses at De La Salle University, with majors in Marketing and Psychology. She devoted 30 years of her professional life in Taiwan and China working as a marketing and distribution professional with major international consumer brands (Nestle, Disney, Thermos, Intel, to name a few), and in a few advertising and marketing agencies as well.
After devoting decades of commercial work, she has decided to go for the health and wellness path by teaching Transcendental Meditation, facilitating the way to self-discovery and development of one's consciousness, with more practical life applications.
Come for an hour of introduction talk about Transcendental Meditation